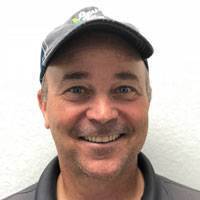 Joe Sinclair
President & Chief Executive Officer
Joe is a Monroe County Iowa native and graduated from Albia High School in 1983. In 1987 Joe received his Bachelors degree in Ag Business from Iowa State University and began an 11 year career at Dow Chemical. He became a Certified Crop Advisor in 1994. Joe founded Quality Ag Service in 1995. Joe has been instrumental in developing the strategies and strengthening the capabilities that have led to Quality Ag's growth in products and services offered to growers and ag businesses. Under his leadership, the company has become a national wholesale agro-chemical provider with retail agronomy roots in southern Iowa. Joe and his wife Allison live in rural Melrose, Iowa and have three grown children.
Jon Boland
Senior Sales Agronomist
Jon is a native of Moulton Iowa. He attended Iowa State University and graduated in 1991 with degree in Ag Business. Jon has enjoyed a 25 plus year career in retail agronomy and has a passion for helping growers achieve a great result in their fields. He became a Certified Crop Advisor in 1997 and joined Quality Ag in 2007. Besides a passion for agronomy, Jon enjoys spending time with his children, grandchildren, and wife Patty. Jon and Patty live in a beautiful classic Albia home which they have enjoyed restoring.
Office: 641-932-2637
Cell: 641-680-6186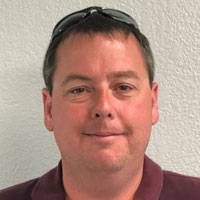 Joe Knowles
Wholesale Market Manager
Joe Knowles grew up on a farm in rural Melrose, Iowa and graduated from Albia High School. He received an associate's degree from Muscatine College in Ag Business in 2001. Joe has been at Quality Ag since near its founding and has been instrumental in the growth of the wholesale segment. He is the go-to person for dozens of growers and businesses throughout the U.S. when products become short. Joe and his wife Kari are busy with their son Logan, aged 7 and twins Michael and Halley who are 3.
Kevin Griffin
Senior Operations Manager
Kevin Griffin is a native of Albia, Iowa. He has been involved in agriculture his whole life. He began his career at Quality Ag as an operator and his experience in every level of operations gives him a great understanding of how to keep the operation running smoothly in order to get our growers the best service possible. Kevin and his wife Cheryl have one daughter and two sons and keep busy following their school and athletic activities.
Applicators:
Cary Kosman
Jordan Gradeless
Robbie Kennedy
Truck Drivers:
Eric Wilson
Eddie Cochran
Jim Dunning
Bill Flahive
Mike See
Office:
Kris Knowles
Lisa Flahive
Melissa Hughes
---
---